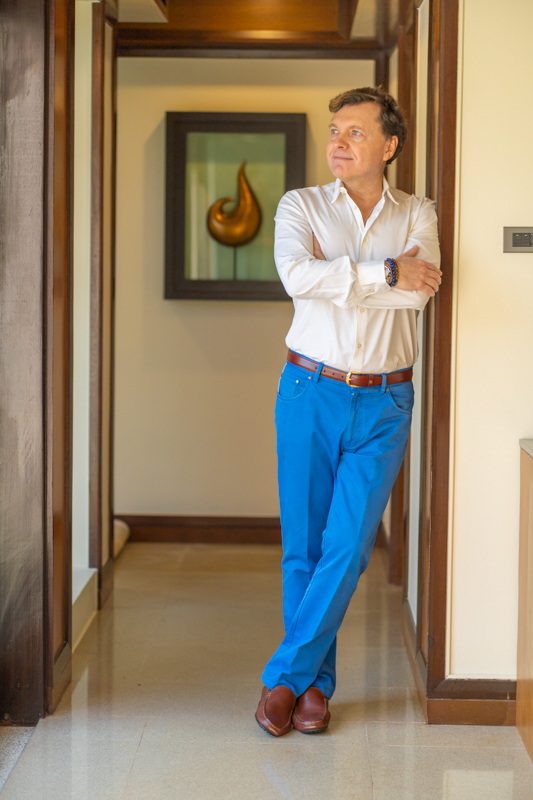 Alexander, founded Panache Management a decade ago in Hong Kong. At that time, a majority of his clients were looking toward the Japanese market as it was a prime target market for foreign companies.
He has been based in Asia since 1990, with Japan being his first base of business activity for nearly a decade. During this time Alex has been deeply involved in "east meets west" management matters. He became a true specialist in this field and was a member on the top management teams of the Japan-Central Asia Business Association under the helm of the ex-Prime Minister of Japan, Mr. Toshiki Kaifu.
He served on the board of directors of Brinks Japan, the joint venture between Nissho Iwai Corporation (at that time the sixth largest company in the world) and Brinks Inc (a Fortune500 US corporation, traded on NYSE), Brinks Korea and Vietnam. He served as a personal advisor to the managing director of Kanebo Corp, a consultant to NED (Nippon Enterprise Development, at the time the world's largest Venture Capital company, based in Tokyo) and many others.
Alex holds an MBA degree from Kellogg School of Management (Northwestern University, IL., USA) and the Hong Kong University of Science and Technology (HKUST).
Featured In CNA Interview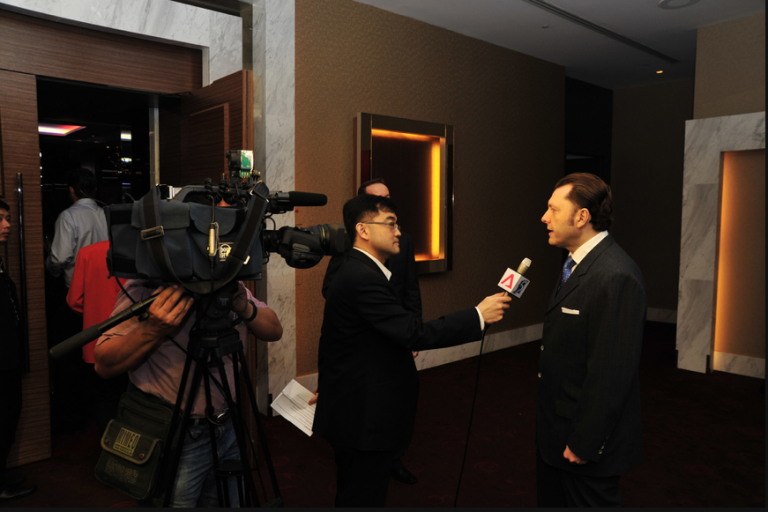 Amy is heading Panache Management Diamond and Jewelry Division. She is bringing with her a vast knowledge of the industry and regional markets. Amy's career of fifteen years in this field had its start as a gemologist and a buyer for Taiwan's biggest precious stones and diamonds trading company. Ten years ago she moved to Singapore to establish and manage a diamond trading company. Now she is serving the wealthy and discerning private clients and exclusive retailers of South East Asia on behalf of Panache clients. Amy is a certified diamond grader (Gemological Institute of America- GIA).
Mr. Fujii is representative director of Panache Management in Japan. Before joining PM in January 2003, he served as CEO for Imerys Minerals Japan, the world's biggest supplier of pigments and minerals with major client companies such as Wedgwood, Noritake, Nippon Paint, Toto to name a few. From 1965 to 1995, Fujii-san was with Kanebo Ltd, a diversified conglomerate engaged in textiles, cosmetics, pharmaceuticals and foods. Fujii-san held progressively responsible executive positions at Kanebo including management of Christian Dior's apparel manufacturing and distribution group , FILA Line and Kanebo Cosmetics. He also managed the chairman's office and headed Kanebo's strategic planning division. Fujii-san has also published 5 books and is an internationally recognized authority on foreign companies and brand penetration into the Japanese market. Fujii-san has dual BA degree in Economics from Keio University in Japan and Stanford University in USA and attended the AMP and Odyssey programs at Harvard Business School.
Dahlia is representative of Panache Management in Indonesia. Ms. Sardjono has vast knowledge and experience in management, public relations and representation of top class international companies and organizations. Dahlia has lead and managed major media accounts and events such as Coca-Cola Foundations Indonesia and USAID, Singapore Tourism Board, Motorola IDEA design. Dahlia has a dual masters degree in International Commerce from Institut Lucien Cooremans and Universite Libre de Bruxelles in Brussels, Belgium. Dahlia is fluent in Indonesian, English and French and conversational in Dutch, German, Italian and Japanese.