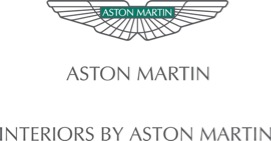 Aston Martin Interiors collection ignites the passions of aesthetes the world over – not just car enthusiasts and designers. For this sleek, seductive and sophisticated collection has been developed specifically to reflect the uncompromising level of design, comfort, luxury and performance embodied by a modern Aston Martin sports car: bespoke frames incorporating wood, steel and carbon fibre all combine with fine leathers and wools to offer ergonomic and luxuriant comfort to the owner, not least a stylish addition to any contemporary living space.
From the family that founded LAMBORGHINI motor company, the most desirable and exciting car in the world. An innovative luxury collection of sofas, chairs, rugs, lighting, office and home accessories, all branded with the BULL image, handcrafted in Italy. We represent the brand in South East Asia on exclusive basis. Please contact us for catalog.

Italian handcrafted luxury, sensual embracing lines, a complete lifestyle that anticipates fashion and furnishing trends. Regional representation. Please contact us for catalog.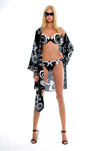 Imberg's swimwear has the distinct lilt of class. These bathing suits and sarongs deserve stilettos and exude the feel of indulgence. "Silvian Imberg" -is extremely body conscious, and even with its more unusual elements, the line is extremely wearable. Imberg's target audience is the sensual, elegant woman, looking to make the most of her curves and look sexy without revealing too much skin. We represent SI in Asia and currently setting up his flagship store in Singapore. We are looking to expand into neighboring countries and the rest of Asia. We are looking for retailers and wholesalers. Please contact us for further information.